Robotpumps BW / BWP technical information


Robotpumps dry installed bearing bracket pump type BW, developed wherever solids handling is requested. Best solid handling with BW vortex, with more efficiency the BT Turbotex and for more wear resitant we have the BD slurry pump.
Non-clog design, the recessed powerfull vortex impeller leaves a wide range of solids passage the volute. Closed bearings greased for life, 2 independent mechanical seals for dry running, external oil tank. Flexibel coupling with spacer to allow back pull out.

Capacity: 10 tot 600 m3/h
Height: max. 40 mvk.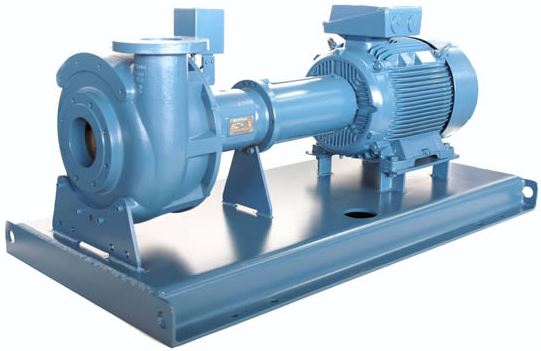 Connection: DN65 t/m DN200.

DataSheets of each pump type with extensive technical information, such as curve, dimensional drawing and further
details of te BW / BWP models, in the most commonly used versions.