Robotpumps RW / DWP technical information


The Robot RW / DWP submersible pump is equipped with a vortex impeller. This is the principle of a centrifugal pump where the impeller rotates in the rear of the pump housing, free from the suction plate and hydraulics. Three more names have been used for this principle, this is the whirlwheel pump, whirlwheel impeller pump, pump with free-flow impeller or pump with retracted impeller. The DWP is available in a large number of models in various designs and configurations. These pumps are also been sold in the UK as Svedala.

The pumps are available in material cast iron, 316 stainless steel and Duplex. Various e-motor options available, such as cooling jacket, protectors or Atex. Installation freestanding with tule or thread connection, or with duck foot bend and guide rail system.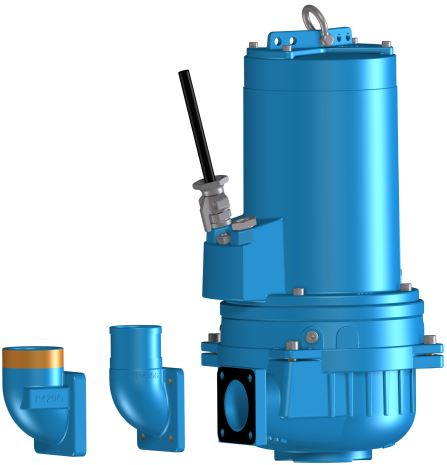 Material: Cast iron, Stainless Steel
Capacity: 5 to 300 m3/h
Head: up to 100 mvk.

DataSheets of each pump type with extensive technical information, such as curve, dimensional drawing and further
details of te Robot RW / DWP models, in the most commonly used versions + options.