Robotpumps RD / DNP technical information


This RD / DNP Robot pump is the RW / DWP look alike, but is made in wear-resistant Nihard material. The generally hard and abrasive components such as; for example, sand, pebbles, stones and other non-definable particles used in the industry, suspended in water is simply pumping for this subemersible RD / DNP. To keep the solid parts in motion at the suction side, it can also be supplied with a turret head, which creates an opposite flow so that it remains in suspension. These pumps are also been sold in the UK as Svedala.

Various e-motor options available, such as cooling jacket, protectorsor Atex.
Installation freestanding with tule or thread connection, or with duck foot bend
and guide rail system.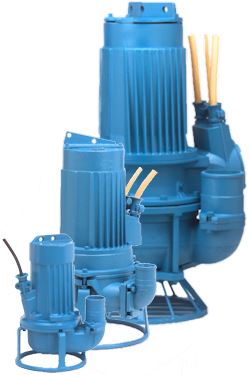 Material: NiHardl
Capacity: 5 to 450 m3/h
Head: up to 35 mvk.

DataSheets of each pump type with extensive technical information, such as curve, dimensional drawing and further
details of te Robot RD / DNP models, in the most commonly used versions + options.